In order to give yourself the best chance of success when you're working on a project, it's important that your workbench is set up correctly. One way in which this might happen depends on how tall or short you are and whether you want a lot of storage space for various tools or if not, then make sure that there is enough clearance below so as not to impede movement around the area too much.
Most workbenches measure 28 inches to 36 inches in depth, 48 inches to 96 inches in width, and 38 inches in height. Other considerations include the woodworker's height, space available, and does it need to be mobile. Lastly, when creating or purchasing a workbench what material for the top works best for your wood projects.
The workbench is the unsung hero of our workshop as we rely on them heavily. Without even knowing it we walk into our workshop and immediately walk over to our workbench with whatever project we are working on. Since we spend so much time at our workbench we need to ensure it works the best for us. This article will look at solutions with regard to primary woodworking, however, the information will benefit all types of considerations for workbenches.
---
Measurements To Consider When Crafting The Ideal Workbench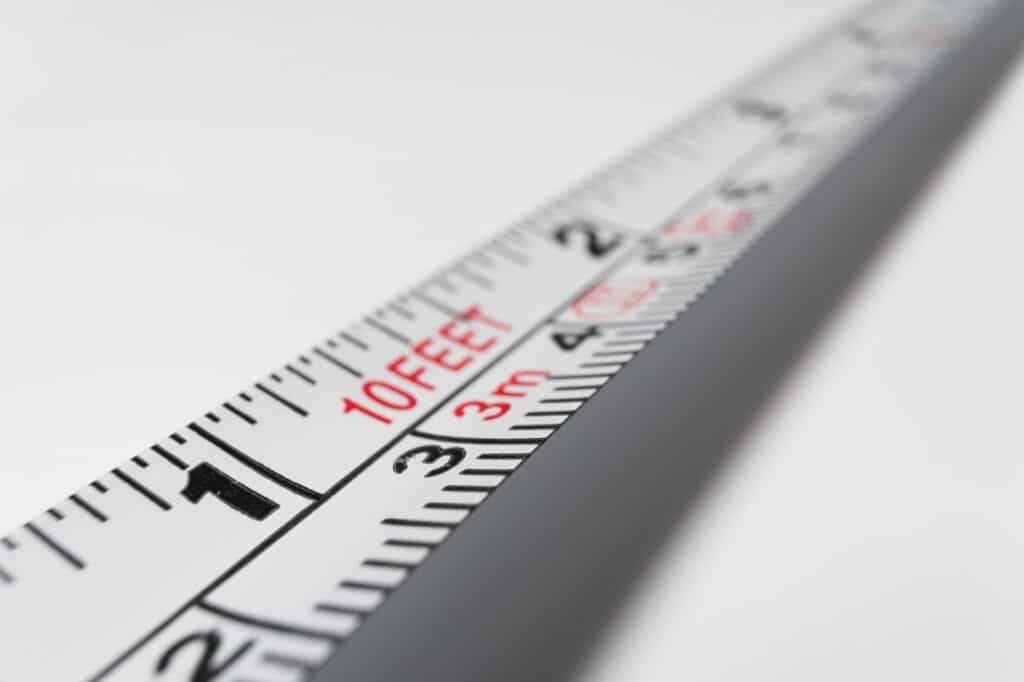 In order to ensure that your workbench is perfectly designed for you and meets all the needs of a woodworker, there are a few measurements to consider.
GREAT GIFT IDEAS!
Work space available in your woodshop
Height of the primary woodworking using workbench
Space needed for primary wood projects
Space needed for tools you will want to keep on the workbench
Depth of workbench and ability to reach across for primary woodworker
These are the primary measurements you will want to consider when crafting or constructing your ideal workbench. They are important due to the amount of time and work that will be performed at the workbench.
---
Determine The Ideal Height And Depth For Your Workbench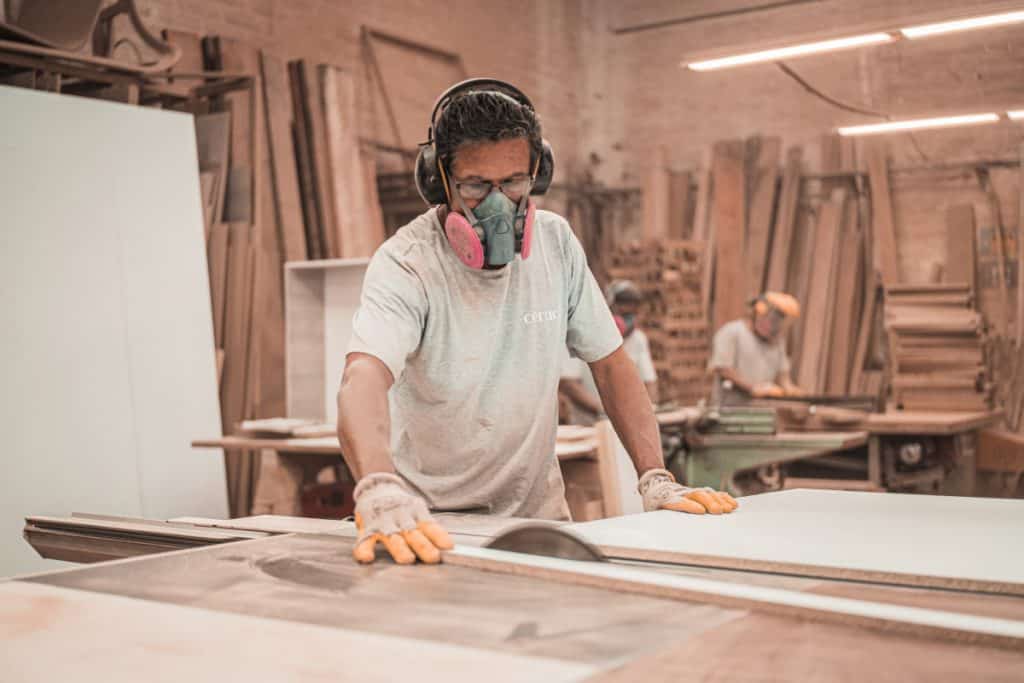 There are many methods to determine the right height and depth for your workbench. Looking at the basics it is very simple. You need to ensure the workbench is at a height and depth which will allow you to utilize the entire space and not hurt your back in doing so.
Height Of Workbench
Some folks like to determine the height at your elbows when your arm is bent. Others will determine the height by placing your elbow at a height and use your fist on top of your arm when measuring the optimal height. In general, the optimal height is what works for you as everyone is different in their height and what works for them.
The optimal height for the workbench is just above your waist. This will allow you to reach your workspace and also decrease the amount of strain on your back.
Depth of Workbench
The optimal depth is determined by the space available in your woodshop, what your need for your wood projects, and your reach. Most workbenches are 24 inches to 30 inches in depth. However, this can be larger or smaller depending on your needs.
Another question you may want to ask yourself is whether or not your workbench will be against a wall or in the center of your woodshop. Some woodworkers like the workbench in the center of the woodshop because it allows them to work with bigger wood materials.
If you are working with bigger wood materials then of course you will want the depth of your workbench to be bigger to accommodate your wood materials.
For your typical applications, the optimal depth for your workbench is 30 inches and this works very well for most woodworkers.
---
Best Material To Use For A Workbench Top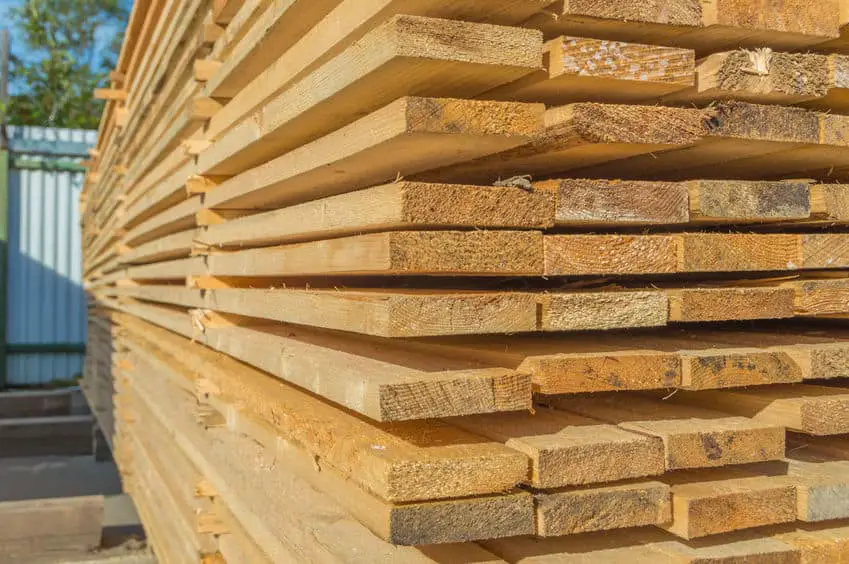 When looking at the best material to use for a workbench top you need to consider what you will be using it for or purpose and also budget. This is an important consideration because if you have an expense workbench top and are using it for solvents (Stain or Sealer for example) you don't want to ruin your expensive workbench top.
Purpose
Most of your woodworkers are weekend workers and don't need an expensive workbench top and they don't really need to put out a lot of money for a very useful workbench top. Consider the main purpose of your workbench. Will, it primarily be work woodworking or will it be multiple purposes.
The optimal workbench top is Medium Density Fiberboard (MDF).
Very strong and will hold a lot of weight
Available in different thicknesses, although 3/4 is recommended
Resists solvents
Sandable if needed to resurface workbench if you need to refresh
Not as costly as your more expensive workbench tops for woodworkers
---
Location Options For Your Workbench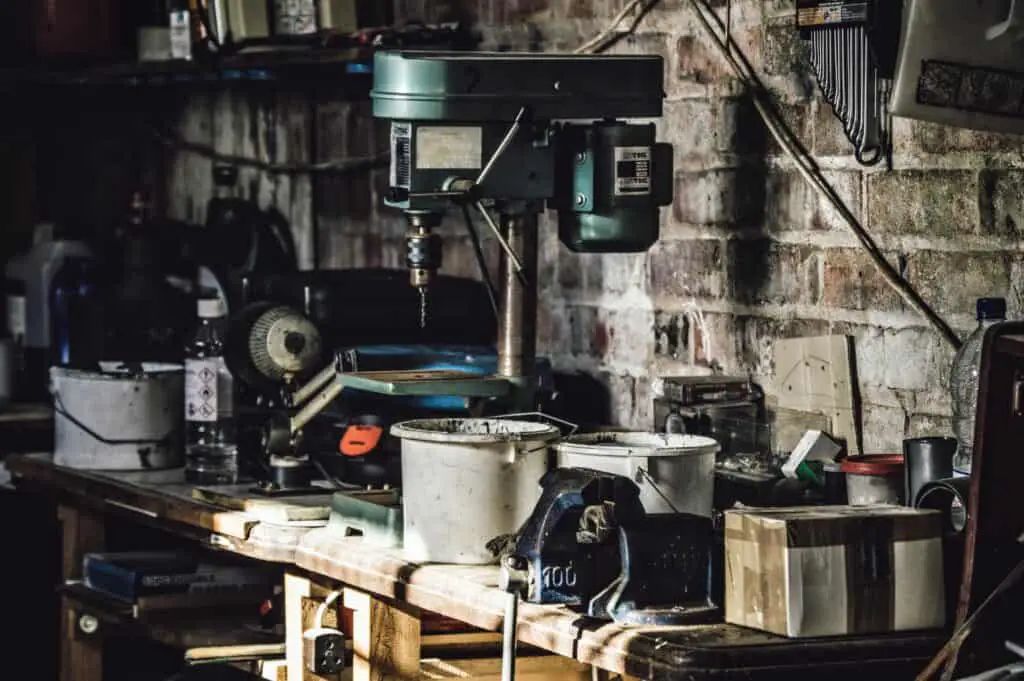 When considering the location of your workbench for woodworking there are several considerations your need to look at. They are important from the perspective of usability of your workbench for woodworking.
Space available to use for a workbench
What woodworking projects will you be using the workbench
Do you need a Mobile workbench
Do you need or have access to power for any power tools you use
Do you need storage
All of these are important considerations when looking at where to locate your workbench. If you have a small space in your woodshop the location of your workbench is crucial as it impacts everything else you have in your woodshop.
---
Workbench Mobility Or Not
If you have a small woodshop and space is a major consideration a mobile workbench may be what you need. The mobile workbench would typically fold up and be stored in a corner or off to the side to allow you to use the space for multiple purposes. Here are some options for you to consider.
Capability of folding to store off to the side
Putting casters on to move when not in use or for better positioning
Using extenders which fold down on the side to save space
Using multiple small workbenches and connect together when in use
All of these are serious contenders for saving space and providing options to you in your woodshop. They are clever and innovative providing you with a workbench that works in a small space.
---
Storage Options for Your Workbench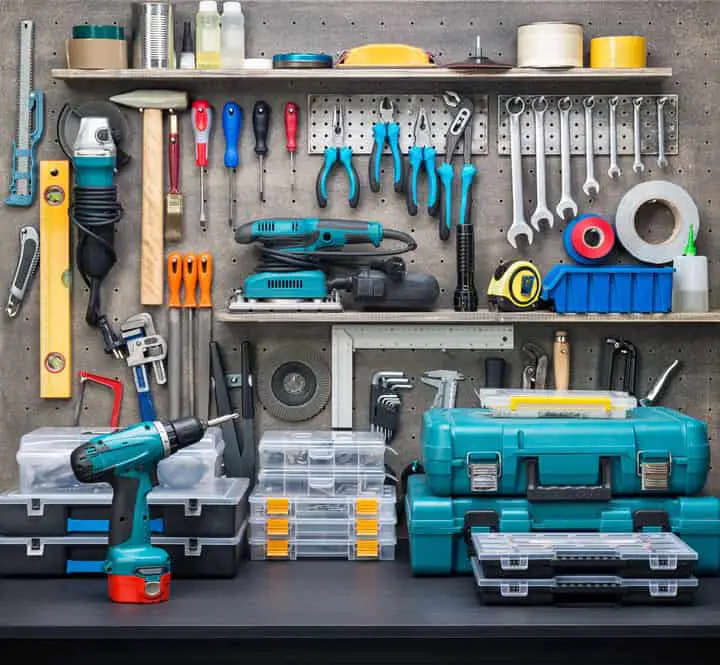 If you have a woodshop you have lots of items which you need storage for. This can include tools, saws, cans, brushes, grips, clamps, and more. When you are looking at the optimal workbench you will want to consider storage options.
Leave space for a vise
Utilize Mason jars for the storage of nails, screws and other small items
Use PVC to hold drills and other power tools
Use spice racks to hold small items you commonly use
Draws for the storage of tools and other items
Hooks for hanging aprons and masks
Other nooks for other commonly used items
---
Workbench Height Ergonomics
We all know that not everyone is the same height and this does not allow us to judge a workbench size in a standard. when considering Ergonomics it is an individual design. So if you are not able to find a premade woodworking workbench where the height is a little above your waist you will need to construct one.
As you may already know Ergonomics is the science of aligning the workplace with the individual working in that workspace. Considerations are working surfaces and optimal body matching to the work environment according to CDC.
Different Heights For Different Tasks
Another consideration does the task match the height of the workbench for optimal reduced stress on your back and arms. If you are going to be performing repeatable tasks on your woodshop workbench then you may consider the height of the workbench to the repeatable task.
Sanding – 6 inches below waist level
General woodworking – Same level as waist
Assembly – 6 inches above your waist level.
The best practice to implement is to consider the relationship between a task or repeatable task, the woodworker, and the workbench surface. The CDC advises that you need to look at the physical makeup of yourself or the woodworking and the body parts involved in a task prior to determining the optimal height of the working surface.
Frequently Ask Questions
What Is The Ideal Height For A Workbench
The ideal height for a workbench is your waist level for most general woodworking tasks. Although most of your workbenches are 38 inches in height you will want to consider whether or not this works for you personally. We are not all created equal. Additionally, you will want to consider if the task you are performing is repeatable and adjust the height for optimal comfort.
What Is A Good Size For A Garage Workbench
Most workbenches measure 28 inches to 36 inches in depth, 48 inches to 96 inches in width, and 38 inches in height. This allows you to perform the majority of your tasks and still be comfortable when performing them. Space in a garage is optimal, so you may consider changing this size to accommodate your specific space.