If you have a woodshop you know about wood dust and the aggravations which come with it. I wanted to know what options were available to me for dust collection in my small wood shop and what was the cost. With that in mind, I started my journey into looking at dust collections systems and what were my options to allow me to collect the dust in my small woodshop.
Dust collection for your woodshop varies depending on the size of your woodshop, the number of tools, and the budget. Most of the time a shop vac will suffice for your needs. If your wood shop has bigger tools or a bigger shop you will need a larger and stronger dust collection system.
With this in mind let's look at the considerations you need to look at for your woodshop dust collection system as there are many solutions on the market. Some of these solutions can be a DIY dust collection system and some go as far as really elaborate and quite expensive.
---
---
Do I Need A Dust Collection System For My Small Wood Shop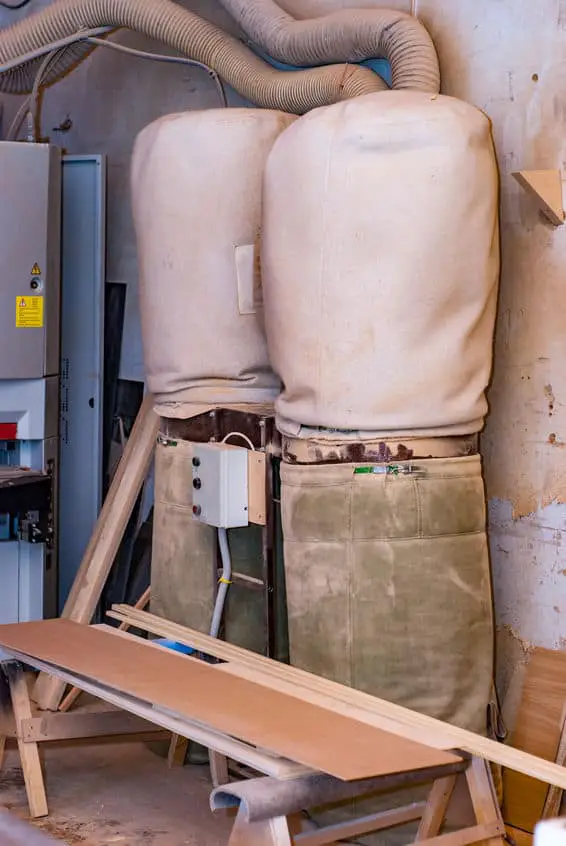 A dust collection system is very important. Not only from a health perspective but to keep your woodshop safe. If you use your tools consistently and create a lot of sawdust you need to consider a dust collection system.
GREAT GIFT IDEAS!
To consider a dust collection system for your small woodshop you need to consider two main points.
Dust Collection System – Air Volume Requirements
What are the air-volume requirements for the machines you will use in your woodshop? (You can consult the manufacture specs for each tool to determine your air volume requirements – Or check below for generic listings)
| Wood Tool | CFM |
| --- | --- |
| Table saw (10-in) | 350 |
| Jointer (6 to 8 in) | 300-450 |
| Planer (12 in) | 350 |
| Planer (15 in) | 500 |
| Bandsaw (14 in) | 350 |
| Radial Arm Saw | 350-500 |
| Disc Sander (12 in) | 350 |
| Drum Sander | 350 |
| Spindle Sander | 350 |
| Floor Sweep | 350 |
Dust Collection System – Type Of Ducting
What type of ducting will you be using.
PVC Pipe
Metal Duct
Flexible Hose
This is important and will be considered based on the amount of CFM (Cubic Feet Per Minute) mentioned above in the chart. The reason it makes a difference is the amount of CFM needed to pull the material through the system to the collector.
Additionally, it is important to find out what size ducting you will need as each tool may come with different sizes such as 3 inch or 4-inch connectors.
Lastly, are your tools in a permanent location or mobile. This consideration will heavily impact the design of your dust collection system. If you are consistently moving your tool and wood-making equipment your dust collection will need to be mobile as well.
The need for a dust collection is an easy one due to the safety and health of you and your workers. The bigger question is what dust collection system works for your woodshop and how much budget is willing to put out for the dust collection system.
Before we get into the specifics and help you will your decision on a dust collection system for your small woodshop we need to know what a dust collection actually is.
What Is A Wood Shop Dust Collection System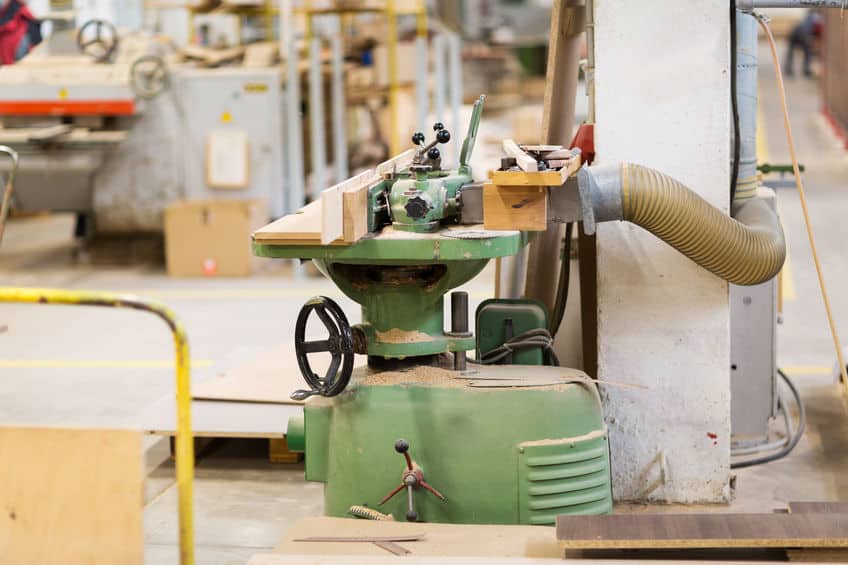 In my research, I have seen a lot of information regarding types of small shop dust collections systems but not a good description as to what it is. I always attempt to keep my readers informed so I wanted to give you a good description.
A dust collection system is a device installed in your small woodshop which provides air quality, captures dust particles, and keeps your woodshop clean. The function of the dust collection system is a three-part formula. This includes capture, convey and collect.
Capture – Each tool with the capability needs a connection which would connect to the dust collection system. This can vary in size and would need to be able to transfer the discarded material into the dust collection system.
Convey – This is the duct or pipe which connects the tool to the dust collection system. The discarded material travels this duct system to a collector.
Collect – The collector is the final resting place for the discarded material or dust. The collector can come in many forms depending on the type of material it is collecting. I can be as simple as a basic bag, through a filter system or a cyclonic separator or a electrostatic precipitator, or a multistage bag.
Of course, there are many different types of dust collections systems. In this article, I will mostly focus on the small woodshop application. Smaller dust collection systems usually are created with a single-stage vacuum cleaner connected to each tool. This by far is the most common type for most of your smaller wood shops.
The next level is a two-stage system that separates larger pieces of material and small pieces of material into a pre-collection system, such as a cyclone prior to being pushed through the air impeller. Then the in the best of worlds the air from these systems is exhausted outdoors or recirculated back into your woodshop.
Considerations For A Small Wood Shop Dust Collection System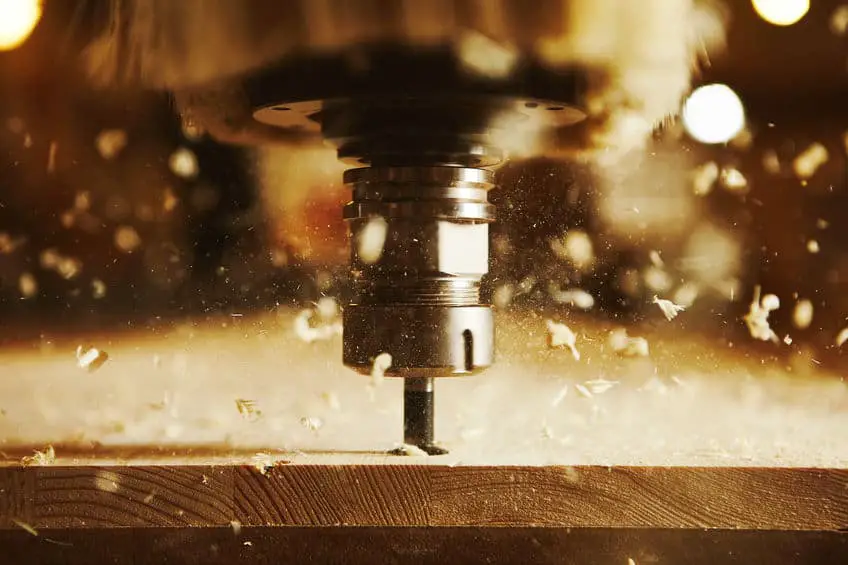 As mentioned above dust collection is very important and the research into what dust collection system is also important. From a novice perspective, I wanted to know what do I need to consider in creating my own dust collection system as there are so many options available.
Do I create my own, meaning do I piece them together, or do I look at an existing complete system? Both of them are great options, however, the biggest concern is cost (I will go into this subject in the next section).
Let's look at the considerations you will need to look at when purchasing a dust collection system for your woodshop.
Shop Vac Solution For A Dust Collection System
If you have a small woodshop and a small budget you can use the shop vac solution. This works very well and can be a solid solution for your dust collection and dust control.
If you want to look at this solution you will need a good shop vac that preferably is mobile with wheels. If looking at a shop vac you need to consider a couple of items, Power and Max Airflow
Below is a great review of a recommended shop vacuum.
---
| Product | Power | Max Airflow |
| --- | --- | --- |
| Shop VAC 5986000 | 4.5 hp | 175 CFM |
| Bosch VAC090A | 9.5 Amps | 150 CFM |
| Ridgid WD1450 | 6.0 hp | 179 CFM |
| DeWalt DWV012 | 15.0 Amps | 140 CFM |
Looking at the above table you can see the relationship between certain power to CFM. This is important due to the requirement you may have per tool or multiple tools which you may connect to the shop vac.
Referencing the table in the "Do I Need A Dust Collection System For My Small Wood Shop" section above you can see most of the shop vac power listing with the CFM is about half of the true requirement for the typical tool.
Although it may be about half of the CFM requirement it still is a good solution. Additionally, it is a flexible solution.
If you would like to see what products I'm using and purchase you can see my recommended products here – "Recommended Products"
Accessories For Shop Vac Dust Collection System
Below I have included some considerations for accessories for a shop vac dust collection solution.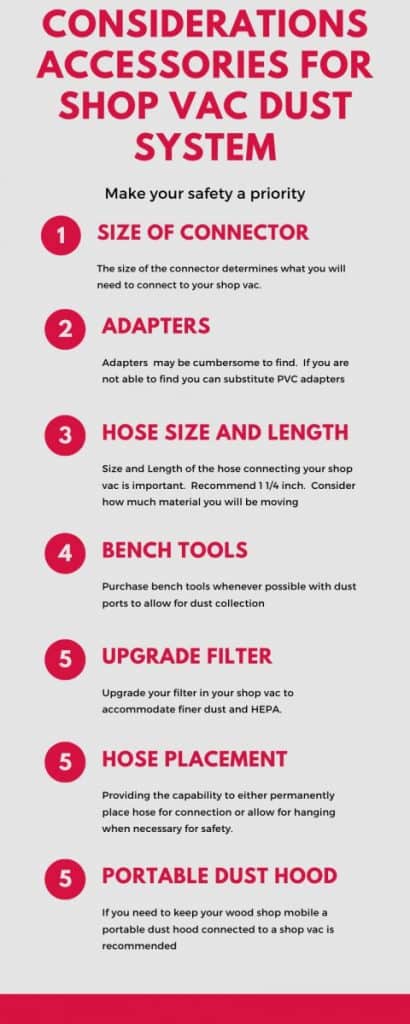 ---
When considering a shop vac dust collection solution most of your connectors will need to be specialized per tool. Adapters which are generic types are crucial to your success. Sometimes the manufacture of your woodworking tools provides an adapter and sometimes they don't.
Once you have your adapter(s) to your hose (preferably 1 1/4) you can use the hose to use another adapter for the shop vac hose. Please be aware this isn't an exact science and you may need duct tape to ensure the connections work and are sealed.
If you are unable to find a good adapter you can go to your local hardware store and use PVC adapters to do the same thing.
See our article on What Is A Good Broom For Wood Shop.
Dust Collection System – Shop Vac Conclusion
All in all the shop vac dust collection solution is a very viable solution. It is cost-effective, mobile, and flexible. If you are not wanting to pursue a more expensive solution a shop vac solution maybe your best alternative.
---
Dust Collection System – Next Level
From my research, I will note there are basically three different types of dust collection systems. I have looked around to see what would be the best type of system and I must say it is very confusing. I will provide you a basic breakdown for your consideration.
Two-Bag – Single Stage Models – This is the most known type of dust collection system as it is the simplest. Single-stage means the collected dust is pulled in through your fan (or shop vac) and is dumped into a lower collection bag. The bag on top collects more fine dust and then the exhaust air is rerouted back out into the shop.
Two-Stage Collectors – The next step up is the two-stage collectors. The collection fan motor sits on top of the barrel. The more full-size material such as chips is pushed down into a collection bag. A bag with a filter is mounted on the side and collects more fine dust.
Two-Stage Cyclones – This is the premier dust collection type of system. A motor will typically sit or be connected to the top of a cyclone, or coned-shaped canister and will be connected to a collector can or trash can below the cyclone. Large types of material, such as chips will go down to the collector can below. Then the air is filtered through a dust filter of the side of the dust collection system. Depending on the micron size of the fine dust bag you will filter the smallest particles and filter the air returning to the woodshop.
I hope the above gives you a basic understanding of the next-level dust collections system beyond the shop vac solution. To better explain the Two-Stage Cyclone I have provided an excellent video below.
---
---
How Much Does A Dust Collection System Cost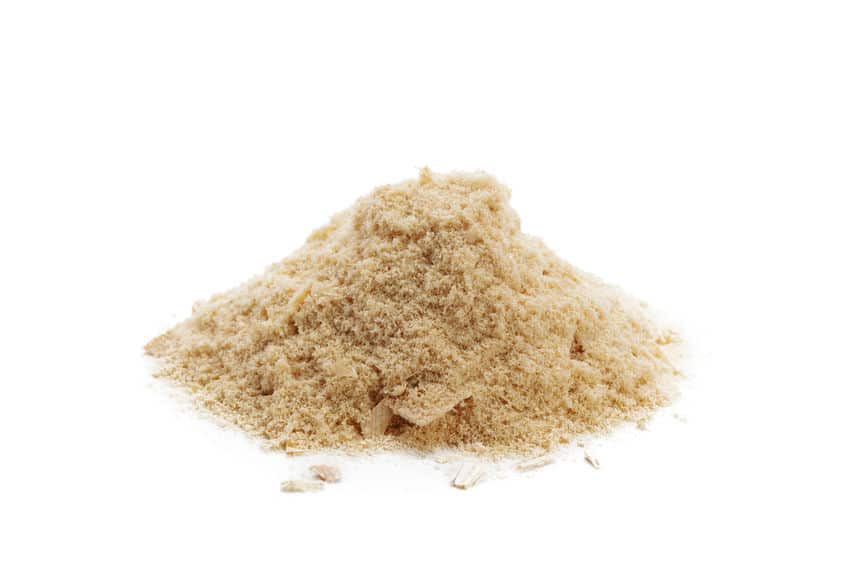 I thought it would only be fair to give you an idea of the cost of a dust collection system in your small woodshop. It will vary depending on the size of the woodshop and what system you will purchase and lastly how you will implement it.
Additionally, there are many sources for dust collection systems. Will you purchase a complete system or piecemeal it together. You can get a great dust collection system from your premier wood shops such as Rockler or Woodcraft.
As well, you can purchase pieces and parts to assemble your own through Harbor Freight or even Amazon. These sources are all good sources for the purchase of your dust collection system for your woodshop.
Due to the many variables which can be included here, I have compiled a list that will give you the generics for your consideration. The purpose of this would be for you to estimate and consider building a dust collections system yourself.
| Typical Equipment | Cost (Est.) |
| --- | --- |
| Shop Vac | $70 – $200 |
| Hoses And Adapters Kits | $19 – $50 |
| Cyclone Separator | $40 – $50 |
| Bucket | $2 – $5 |
| Total: | $131 – $305 |
Estimate Only – There Will Be Variations To Cost
Of course, the above chart is only an estimate of the cost for the minimal type of a two-stage cyclone dust collection system which will be successful. Let's look at the cost estimates of a total kit (Minus ducting) which is more or less plug-and-play.
| Typical Equipment | Cost (Est.) |
| --- | --- |
| Wall Mount Dust Collector System | $115 – $289 |
| Mobile Cart Dust Collector System | $204 – $403 |
Estimate Only – There Will Be Variations To Cost
Lastly, there are many options that can be included which are not listed in the estimates above. Remote control, power requirements, extra hoses and the ability to cut off certain hose runs per equipment use.
In retrospect looking at the cost of an effective dust collection isn't that expensive considering the effects which can be alleviated by installing a dust collection system.
Is The Whole Small Shop Dust Collection System Best Or Per Wood Tool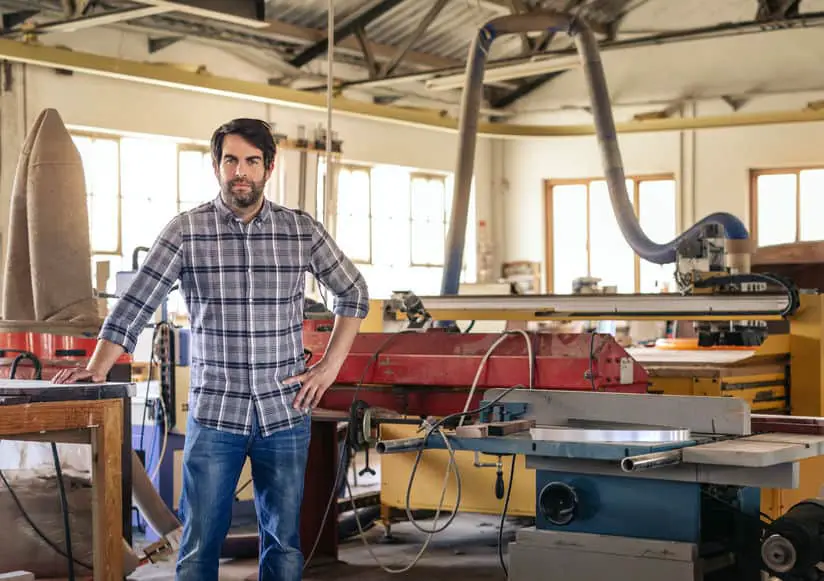 This is a question we will ask ourselves when we start this project. The biggest considerations for answering this question are budget and health.
As mentioned above the cost of the dust collection system is not that great in the bigger picture, but the benefits of health are invaluable. To help determine whether or not you will need a whole dust collection system over a per wood tool let's look at the basic requirement.
Considerations for your small woodshop are broke out below.
Size – The size of your woodshop is a big factor in determining a dust collection system. If you are going to use a very small workspace a whole dust collection system with ducting and internal or external fans may not be the solution. Additionally, if you are using a garage for example for your woodshop, you may be using the garage for a dual purpose, a woodshop, and storing your car(s). In this case, a per tool dust system would be appropriate.
Number Of Tools – The number of wood-making tools you have is a major consideration for the dust collection system you may want to implement. If you are continually using the majority of your wood-making tools a whole woodshop dust (duct) collection may be to your benefit. This would save you time in continually moving and connecting a per tool solution.
Budget – This is the one that gets all of us when you consider the cost of a whole dust collection system. What is needed to consider is the benefits of health and safety over the cost. However, if cost is prohibitive you can implement the whole system over time or possibly consider a hybrid system that works for you.
What Are The Pro's And Con's Of A Dust Collection System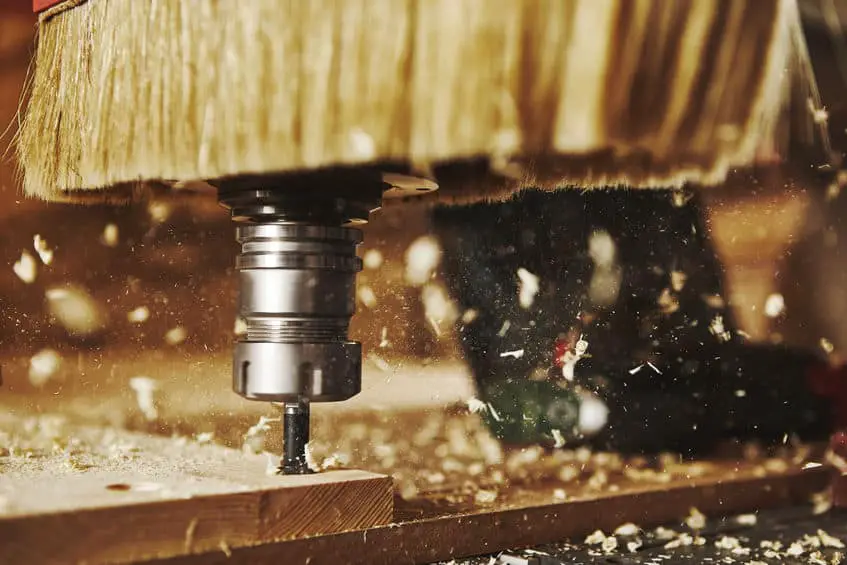 As I was doing my research I noticed all the different ways you can collect dust from your woodshop. Some of them are homegrown and some of them are professionally installed. The majority of the dust collection systems in small woodshops are homegrown.
The reason for this is each small woodshop is unique as well as the budget for each woodshop. Let's look at some of the pros and cons of dust collection in general.
Dust Collectors
| Pro's | Con's |
| --- | --- |
| Works Well With Multiple Tools | More Expensive To Implement |
| Less Likely To Clog | Harder To Connect To Smaller Tools |
| Ability to Use Higher CFM | |
Shop Vac's
| Pro's | Con's |
| --- | --- |
| Easy To Install | Not Good For a Large Amount of Connections |
| Not As Costly | |
| Better For Small Tool Applications | |
Looking at the above charts you can see there is no general and clear winner. It really depends on the application and your woodshop. Consider what you do in your woodshop and how best to apply a dust collection system.
Is a full dust collector system the best or is a shop vac system better? I would suggest to you look at your budget, safety, and what works the best for your use of your woodshop.
6 Things You Can Do With Excess Sawdust?
I thought I would include this subject as I did research on the subject of dust collection everyone wanted to explain the dust collection and not what to do about the sawdust when you collected it. Do or can you just threw it away or are there better purposes we can use them for in projects for the woodshop or around the house.
There are a lot of things you can do with the collected sawdust which ironically are around your home. You may be surprised by some of the answers below.
Mulch – Depending on the size of the sawdust or wood chips you collect you can make your own mulch for your flower beds and around the base of your trees. Interestingly this was not the first thing that came to mind but was a great suggestion as it saves them time and money of going to the local hardware store to get their mulch.
Pet's – Many of our pets require bedding for their area. Pet's such as hamsters, and goats for example require soft bedding to have in their living area. The benefit to using wood chips or sawdust is it absorbs the moisture and depending on the wood (such as cedar) provides a pleasant smell.
Shop Spills – This was an interesting one as I always thought kitty litter was the way to go. However, sawdust and wood chips absorb spills in the shop very easily. Additionally, since you are creating the sawdust there is no cost to you for using it. Simply absorb the spill on the floor or bench and place it in a bag and throw it away.
Walk Ways – Many of us have that special area in our yard, such as a garden or place to read a book for relaxing. If you are wanting a great idea for a path or walkway sawdust is a great solution. The benefits are it is organic and as well is easily replaceable while you work in your woodshop.
Starting A Warm Fire (Fire Starters) – We all enjoy the evenings or days where we get together as a family around a fire to roast marshmallows and tell stories. Using the sawdust you have the perfect fire starter, easy to use, and easy to light.
Cracks and Splits – As woodworkers in a woodshop, we know about how natural wood is imperfect it can be. Getting that beautiful piece to the final creation is a challenge sometimes when you encounter splits or cracks in your wood piece for your project. Sawdust is a great answer and solution. Before applying the wood glue to the crack or split, mix in sawdust to make your glue more effective, a tighter bind, and a better appearance.
---
Sawdust is looked at as a downside for a woodshop. I hope I have given a few suggestions as to what you can do to put it to better use. If you are innovative enough you may be able to advertise on Facebook or the local periodical and find someone in your neighborhood who may want to use the sawdust in their craft or business.
This would allow you to make extra money on the side for something you may without thinking just simply throw out.