Dewalt is a well-known and top-of-the-line manufacturer of power tools and they make a range of products which help you do many things. Dewalt to me represents quality and long duration for the money you pay. There are other brands that may do the same thing, however, the old expression always holds true, "You Get What You Pay For".
If you are looking for a high-quality Plunge Router, Palm Router, Cordless Router, Compact Router with options like Speed Control, the Dewalt Router is the brand you need to seriously consider. As mentioned Dewalt has a complete line of tools that are very effective and can do the job. Here we want to look specifically at the Dewalt Router, its options, accessories, and capabilities. These are are the important things you need to know when making a decision to purchase a router.
What You Need To Know About Wood Routers
We all look at Wood Routers the same as the rest of our Easy Wood Tools. You have a woodworking project or a need to trim, carve or cut wood. What are the things you need to know and consider to get the best router for your money?
Power
Corded or Cordless
1/4 inch or 1/2 Wood Router Shank
Dust Port
Customized Base
Warranty
Quick Release
Plunge Router
Compact Router
Speed Control
These are all things you need to consider when looking to purchase a Wood Router. I have included a video I made that goes into great detail on what you need to consider and more specifically what Dewalt Router you may want to purchase.
GREAT GIFT IDEAS!
---
---
Purchase Your Dewalt Router
---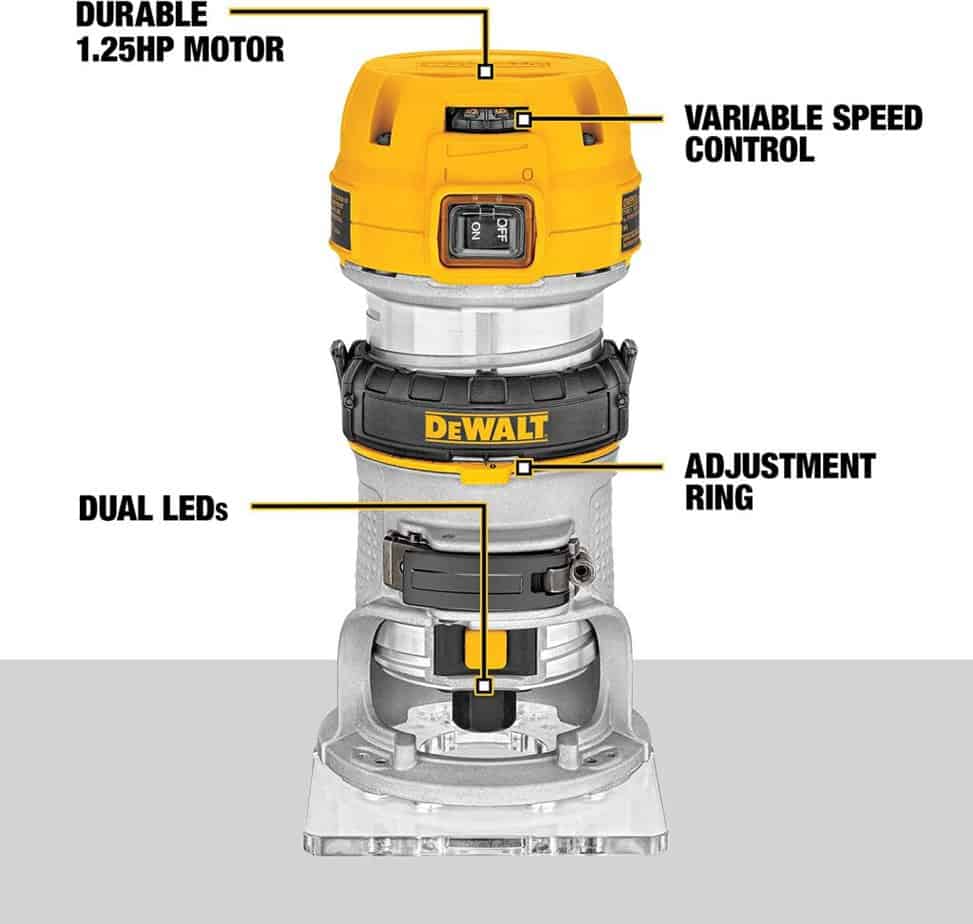 Dual LED lights help illuminate the work surface
Depth adjustment ring allows for fast and easy height adjustments
Electronic brake slows the motor down faster after the unit is shut off; Speed 16,000 to 25,500 rpm
Variable speed dial allows the user to match speed of the router to the application
Soft start motor with full time electronic feedback allows the motor to maintain speed during cuts

Excellent Reviews
With Over 3700 reviews this Dewalt Router has proven itself with High Quality and Durability.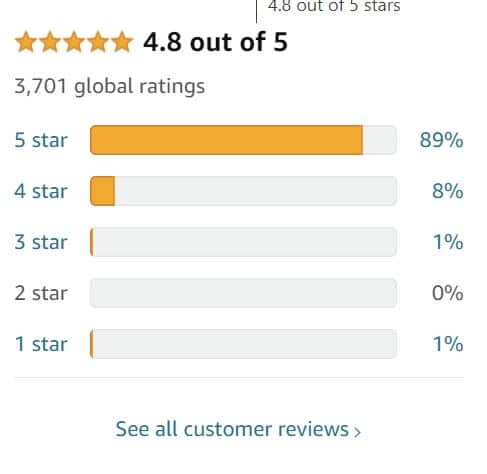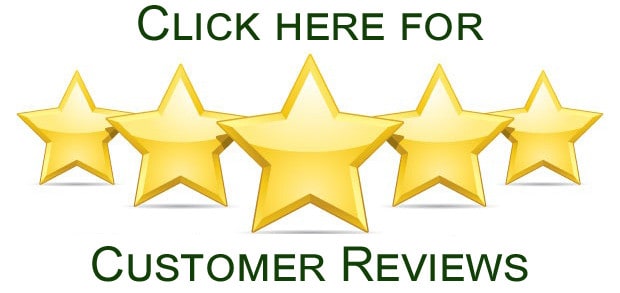 Looking For Other Types Of Dewalt Routers?
Check out all of the Dewalt Routers offered. As mentioned in the video above there are different models, capabilities, and options which you can get to make an excellent addition to your easy wood tools list.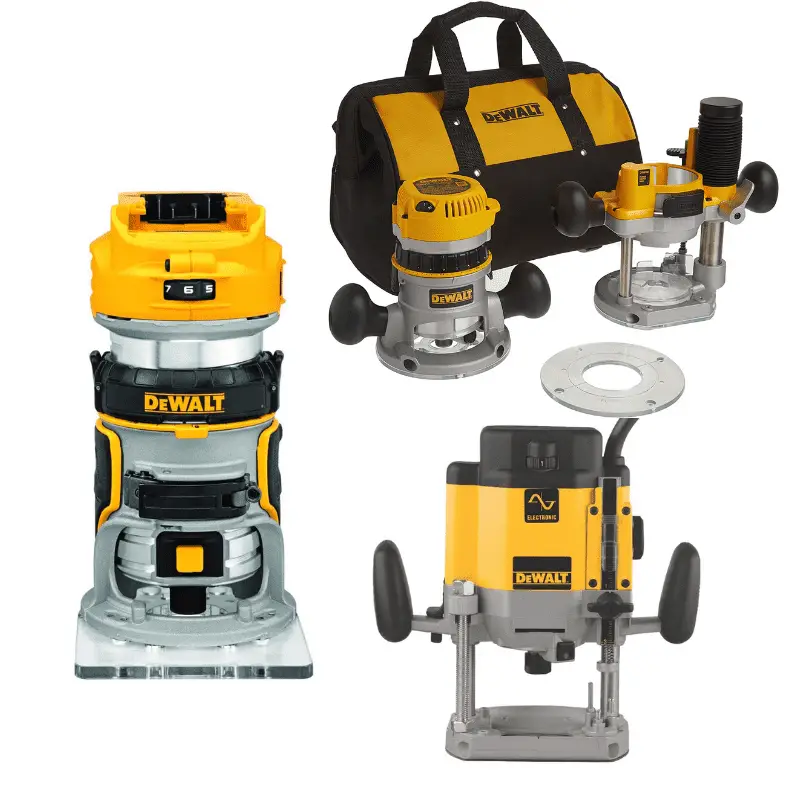 Plunge Router – Plunge router is designed so that you can preset the carving and/or cut depth and then lower the router bit into the cut with the router's base flat on the surface of the material. So if you are looking for the Best Plunge Router, consider a Dewalt brand, tested for durability and longevity.
Palm Router – A Palm Router also known as a Compact Router, is a smaller version of a wood router. They are primary used for smaller carving/cutting jobs where you use a 1/4 inch shank router bit. These are excellent for wood carving, trimming laminate, including Formica.
---
If you would like more information on the Dewalt Router or Wood Router Bits and accessories – Check out our other article – "What Router for Signs Making"
---
DEWALT CORDLESS ROUTER
When considering a Dewalt Router one of the greatest capabilities to consider is the Dewalt Cordless Router. The advantage to using the Dewalt Cordless Router is its compatibility to use all of the current Dewalt battery products line. Dewalt has its 20V, 60V FlexVolt and has added a new line of 12V tools this year. This gives you great flexibility to use most if not all of the current batteries you already have if you currently have Dewalt cordless tools.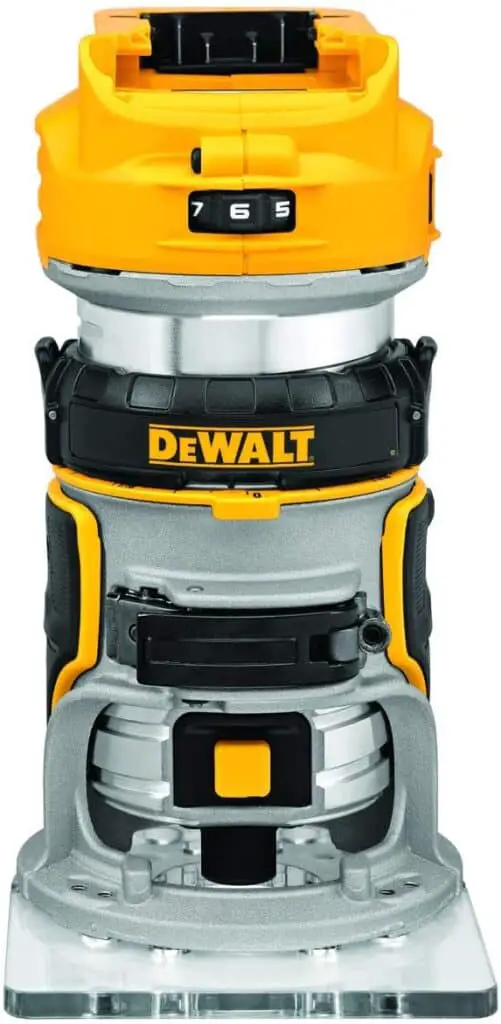 The Dewalt Cordless Router has all of the features and options you would expect from Dewalt.
Ergonomic Design
Brushless
Power
Easy Controls And Adjustments
Dual LED lights
Large button spindle lock
12-position ratcheting lock
D-shaped base
Plunge base compatibility
Speed Control
Optional – Quick Release Collet
Final Opinion – Dewalt Router
I have been using my Dewalt Router for many years using them on lots of wood projects. Using them by hand and also with my CNC. They have stood the test of time and I would recommend them to anyone who would ask me for a recommendation. At the price point, they are sold for you can't get a better wood carving tool to add to your Easy Wood Tools list.