Throughout the posts I mention many router bits. There are a lot of router bits available for many applications. I will be recommending router bits specifically for wood sign making.
My hope is to save you a lot of time buying router bits that you will not need hence saving you money and time searching. I know when I started my wood sign business I typically bought the kits with multiple bits in the hope I was getting the correct router bit for the right application.
For wood signs I use the below router bits and can tell you from my experience that they work very well and have consistently provided quality wood signs.
---
Router Bits Which You Will Need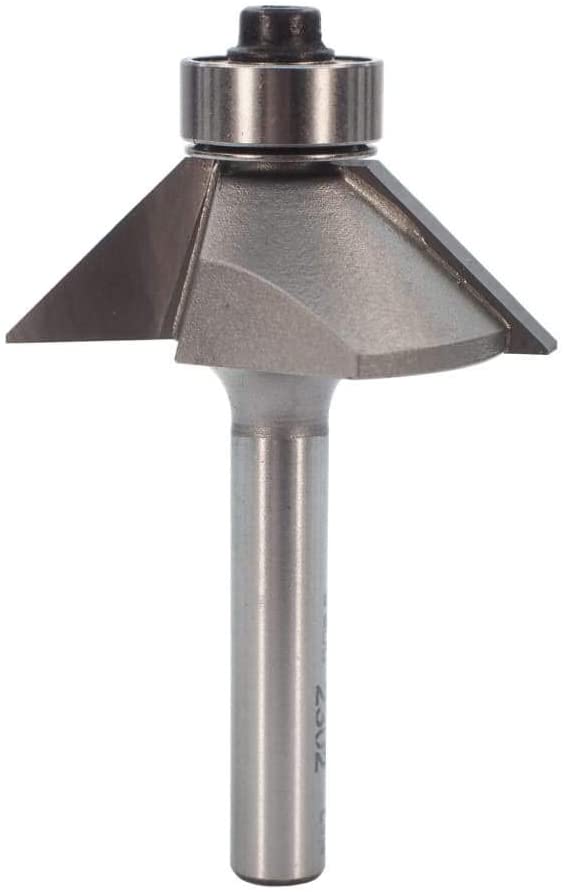 Whiteside Router Bits 2302 Chamfer Bit with 45-Degree 5/8-Inch Cutting Length – This router bit has a 1/4″ shaft and works excellent for 45 degree angled edging.

Amana Tool 45624-K SC Spektra Extreme Tool Life Coated V-Groove 60 Deg x 1/4 D x 31/64 CH x 1/4 Inch SHK 3-Flute Router Bit – This is my go to router bit for the majority of the carvings I do on wood signs. Carving letters and images both, this router bit is pivotal to my business.

Amana Tool 45614 Solid Carbide V Groove 90 Deg x 3/8 D x 3/4 CH x 3/8 Inch SHK ZrN Coated Router Bit – This router bit is great for background clearing and borders. I do prefer the Amana brand as they have quality router bits.

Amana Tool – 46321 Solid Carbide Spiral Plunge 1/4 Dia x 1-1/4 x 1/4″ Shank Up-Cut – This End Mill router bit is excellent for cutting out shapes and taking out material for 3D wood signs and outset lettering. It is important that the End Mill be an up-cut router bit to ensure as it removes material it is ejecting the waste out of the carving.
Freud 1-1/4″ (Dia.) Classical Roman Ogee Bit with 1/4″ Shank (38-402) – This is the router bit I mentioned in the router edge video. I used for cove and 2-step edges as well as the scallop or cupped edging. Highly recommended.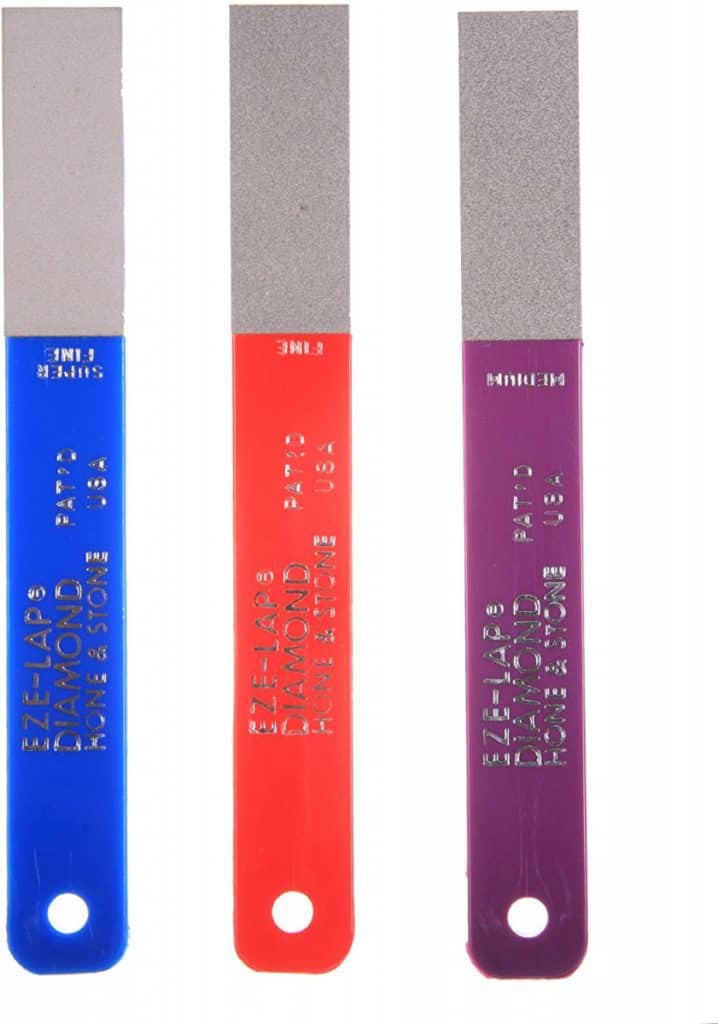 EZE-LAP L PAK Set SF/F/M Color Coded Diamond Hones – To ensure your router bits last you will need to sharpen them. There are a lot of different types, however I like simple. These are not expensive and work very well.
---
As an Amazon Associate we earn from the qualifying purchases made on our website. If you make a purchase through one our links from this website, we may get a small share of the sale from Amazon and other similar affiliate programs. This site also participates in other affiliate programs and is compensated for referring traffic and business to these companies.