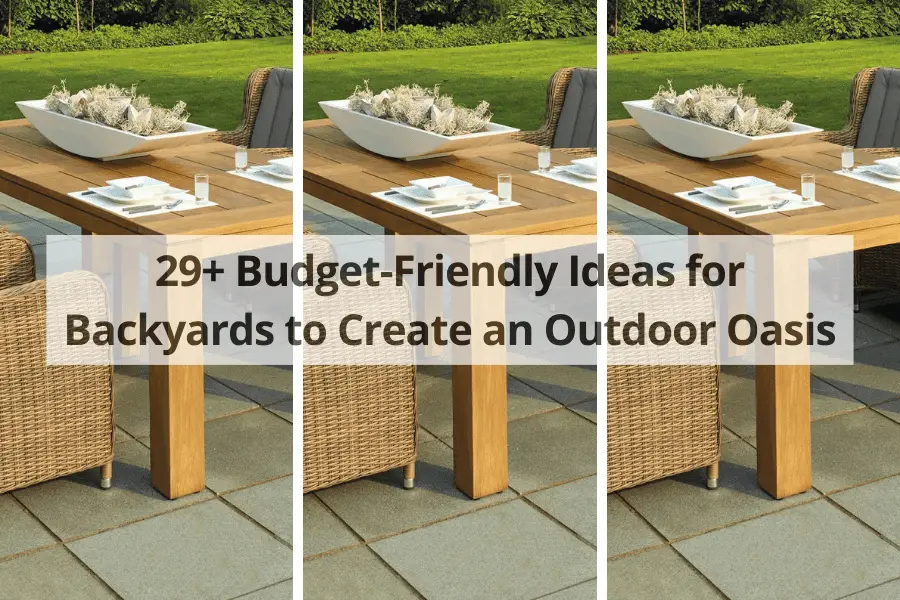 Are you looking for some creative, budget-friendly ways to spruce up your backyard? Whether you're trying to maximize the use of a small space or just want to add something different to your outdoors, there are plenty of ideas that won't break the bank.
From utilizing garden décor items like planters and flower boxes as components of a landscape design or incorporating modern touches such as fire pits and decorative lighting installations, these cheap backyard makeover ideas will help bring life back into an outdated patio or garden.
*This post is about Cheap Backyard Makeover Ideas
Before You Start Your Outdoor Space Makeover
Before you begin your outdoor DIY project, makeover, or backyard renovations, it's important to consider the size of your space and what kind of budget you have. This will help narrow down the type of materials that you'll need for the project as well as any additional accessories or features such as lighting, patio furniture, and decorations.
WE KNOW YOU WILL LOVE THESE!
It's also essential to consider the amount of maintenance that will be required to keep your DIY project looking its best. Low-maintenance options like artificial grass and furniture made from weather-resistant materials are great choices for busy households as they won't require a lot of upkeep.
Preparing Your Backyard Space
Before you start to implement your backyard makeover ideas, it's important to prepare the area by removing any clutter or debris. This will help create a blank slate that allows you to focus on the areas that need improvement and highlight existing features of the space such as plants and trees.
It is also important to consider the type of soil and any drainage issues that may arise. If you have a small space, consider raised beds as they can help create more usable areas for plants or planters. Another great option is to incorporate a water feature such as a pond or fountain to add visual interest.
Cheap Backyard Makeover Ideas
Once your backyard space is prepped and ready to go, it's time to start exploring some of the best cheap ideas for making over your outdoors.
Refreshed Decking Looks Brand New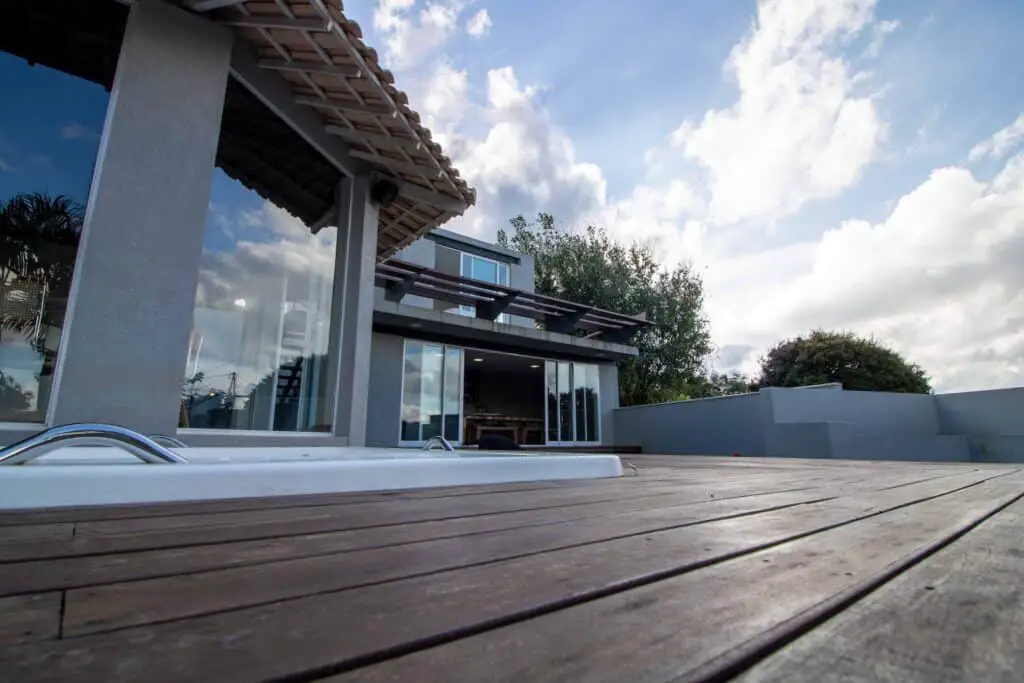 One of the most popular and cost-effective ideas for updating your outdoor space is to refresh your decking. This can be done by power washing or staining the existing wood, adding new boards to create a larger area, or even replacing it entirely with synthetic materials such as composite wood or plastic.
Space To Relax And Entertain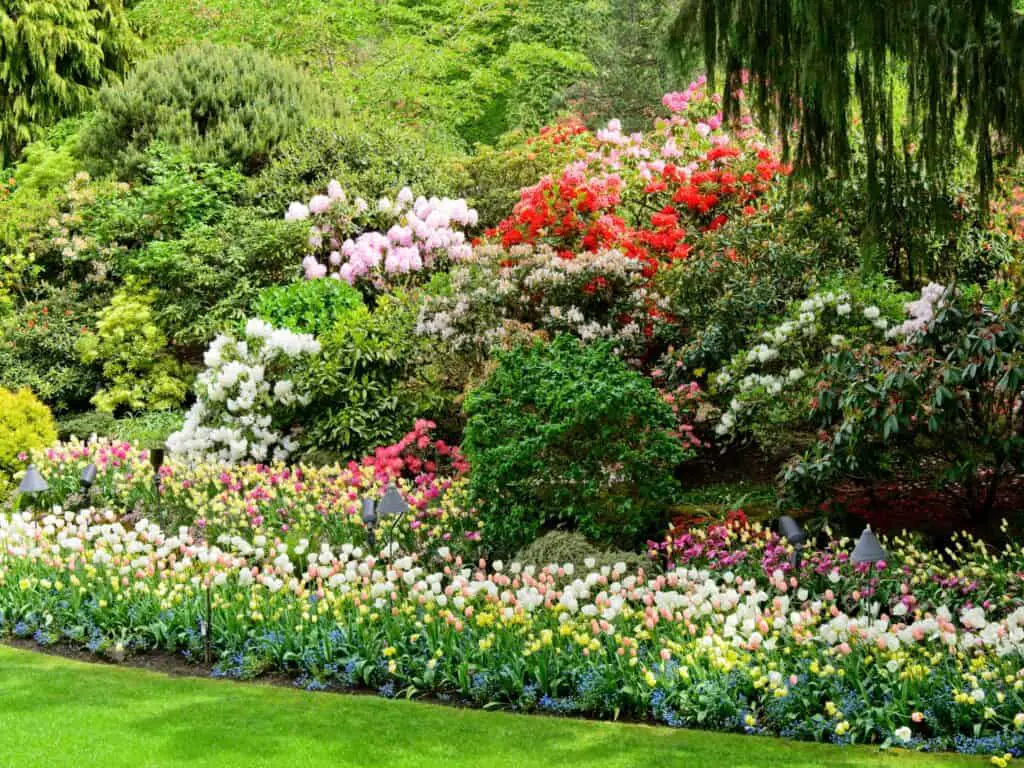 If you're looking for a cheap way to create an inviting outdoor seating area, adding some cushioned patio furniture is a great idea. An outdoor sofa or lounge chair can be the perfect place to relax and enjoy your backyard while being comfortable and stylish. Decorative AccentsAdding decorative accents like planters, garden statues, and wind chimes can give your backyard an instant refresh. You can easily find affordable décor items that will suit any style, from rustic and vintage to modern and sleek.
Investing In A Wood-Burning Fire Pit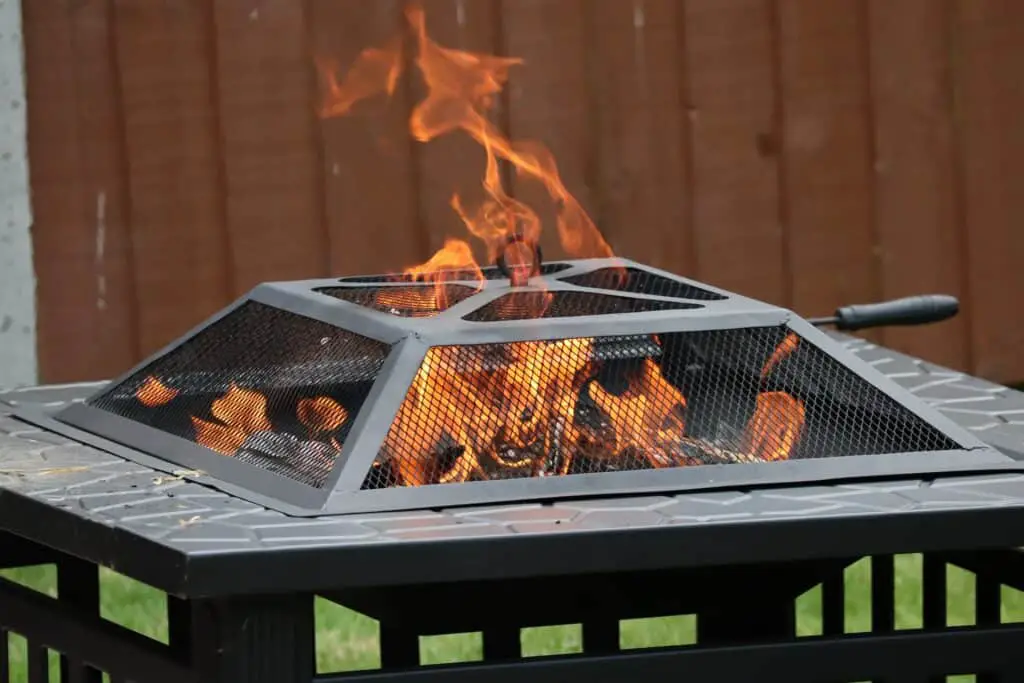 A wood-burning fire pit is another great way to add a cozy element as well as some extra light. Fire pits come in all shapes and sizes, so you can find one that will fit your backyard with ease.
Adding Concrete Stepping Stones Or A Walkway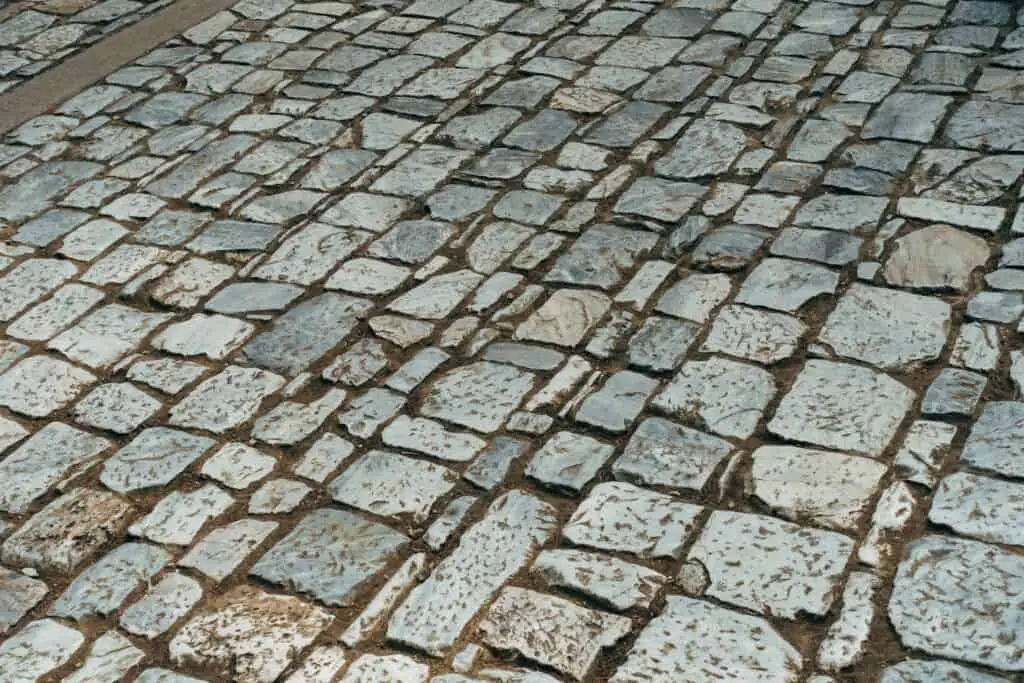 If you want to make your backyard look more polished and structured, consider adding concrete stepping stones or a walkway. This is a relatively inexpensive project that can have a big impact in terms of the overall aesthetic.
Backyard Hardscaping Ideas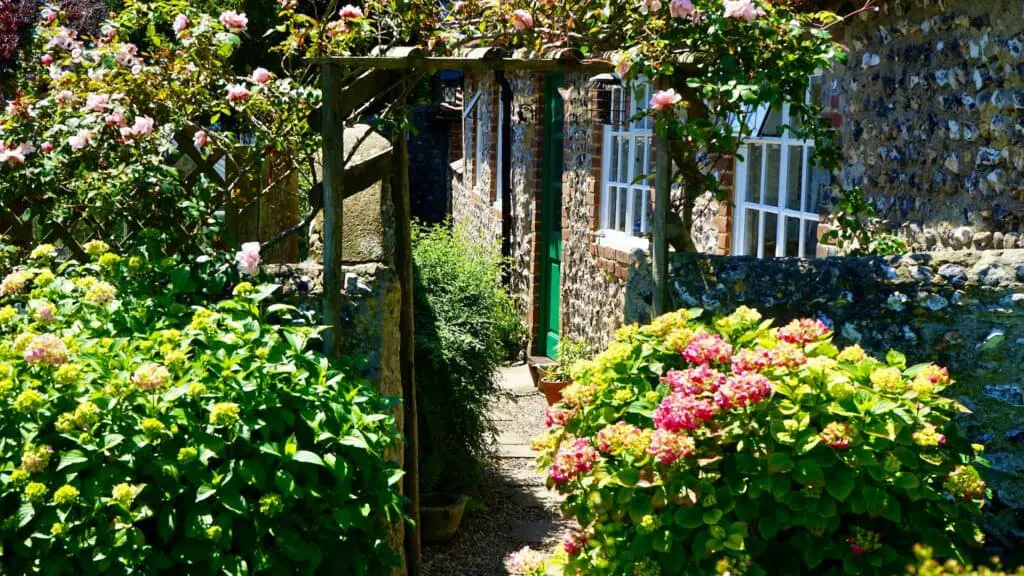 Hardscaping is a great way to add interest and texture to your backyard without breaking the bank. Some easy, affordable options include adding a gravel pathway or installing paver stones. You can also use materials like wood chips or bark for a natural look that's easy to maintain.
Zen Space, And Less To Mow!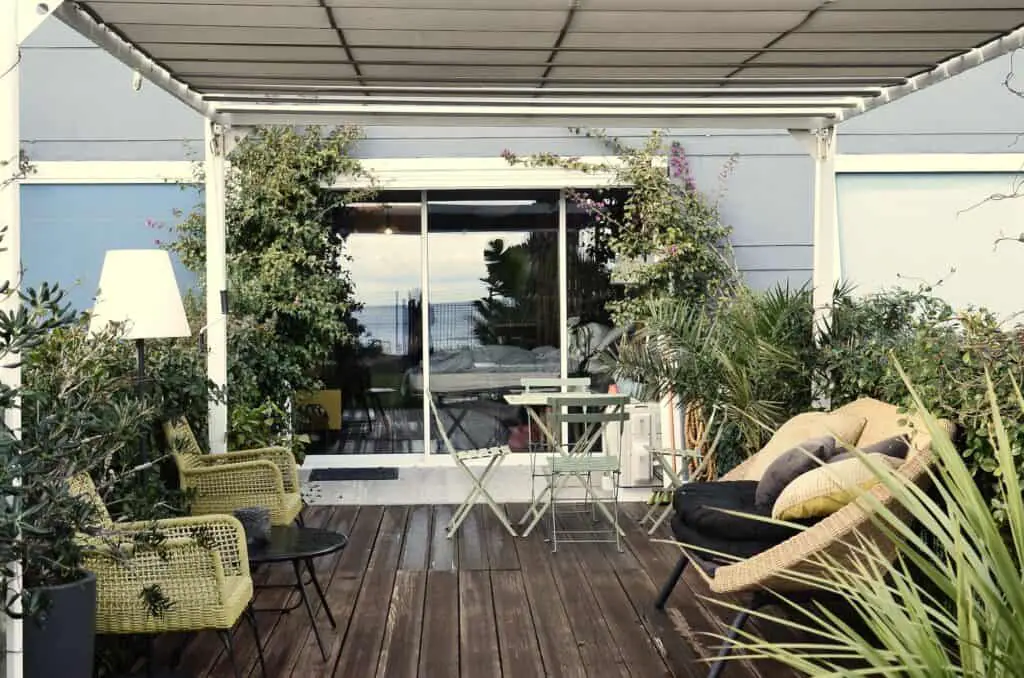 Creating a zen space with gravel, stepping stones, and patio pavers is an inexpensive way to add a sense of tranquility to the backyard. This type of setup requires little to no maintenance and it's also easy on the wallet.
DIY Outdoor Seating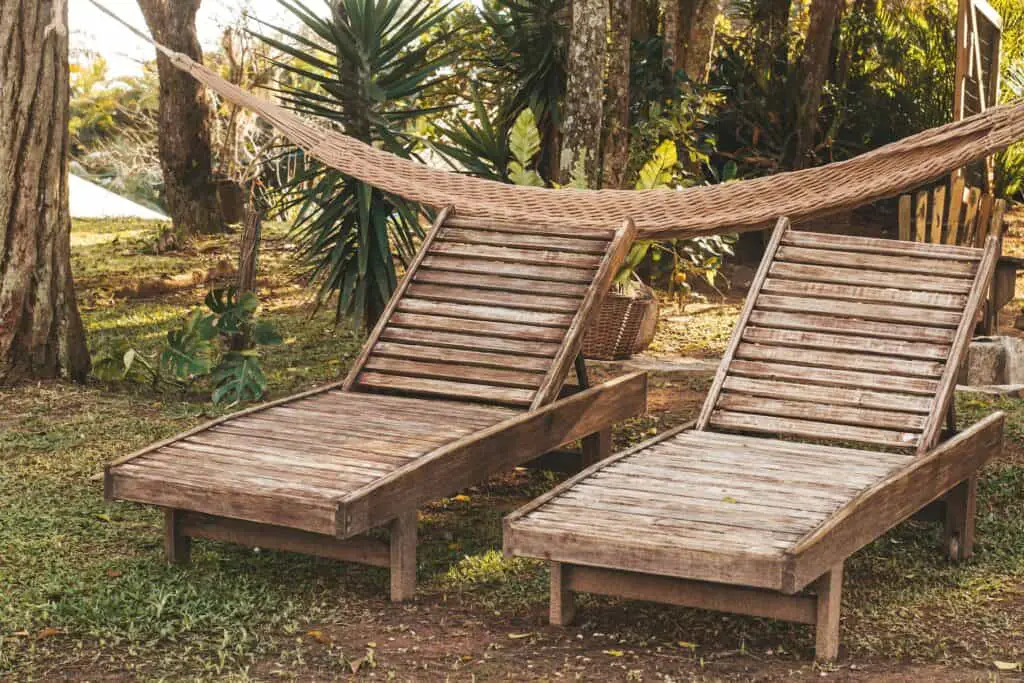 DIY outdoor seating can be a great way to add personal flair to your backyard. It doesn't have to be expensive either; you can repurpose materials such as wooden pallets, cushions, and blankets to create one-of-a-kind pieces that will look great in your space.
Bug-Free Outdoor Room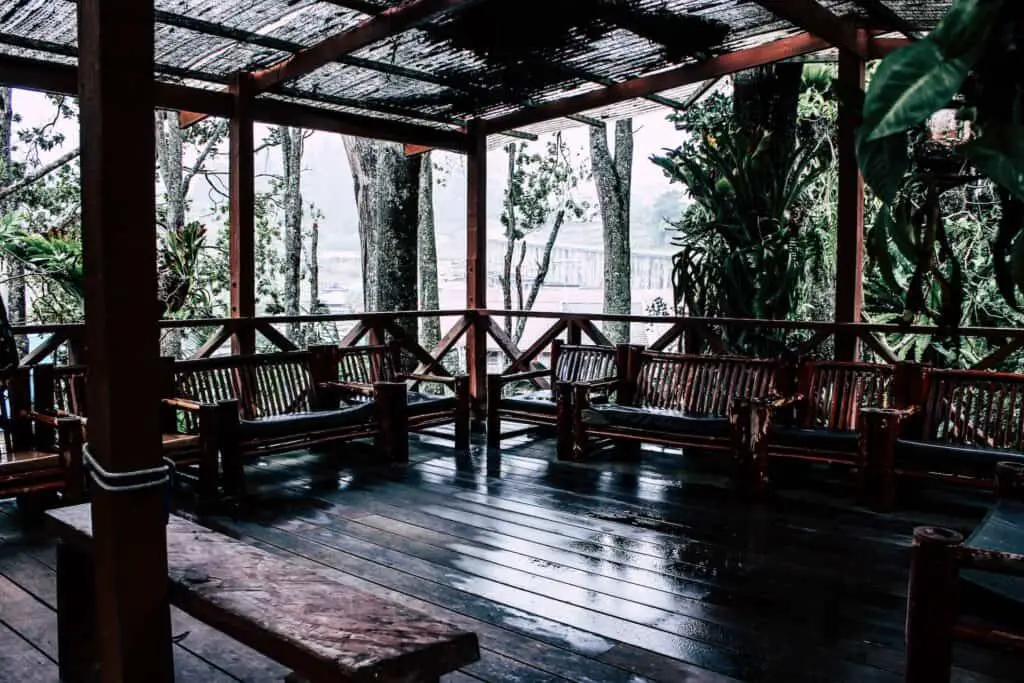 If you want to create a bug-free outdoor room, consider adding screens or enclosures. This is an easy and relatively inexpensive way to protect your space from pesky insects without making it feel too confined.
Planting Perennials And Updating Your Outdoor Furniture
Planting perennials is another great way to add color and texture to your backyard. There are many beautiful and affordable varieties of plants that will thrive in most climates and require little maintenance.
Vintage Or Handmade Backyard Decor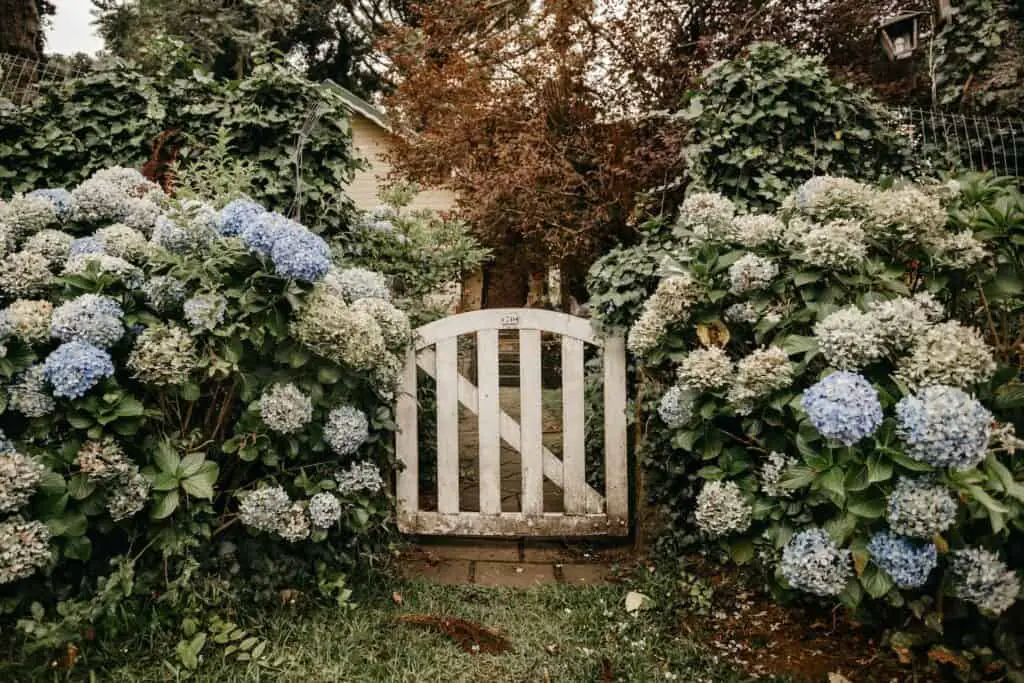 Vintage finds or handmade items are a great way to add unique character to your backyard. Check out your local flea markets for interesting pieces, or get creative and make something yourself!
DIY Backyard Fire Pit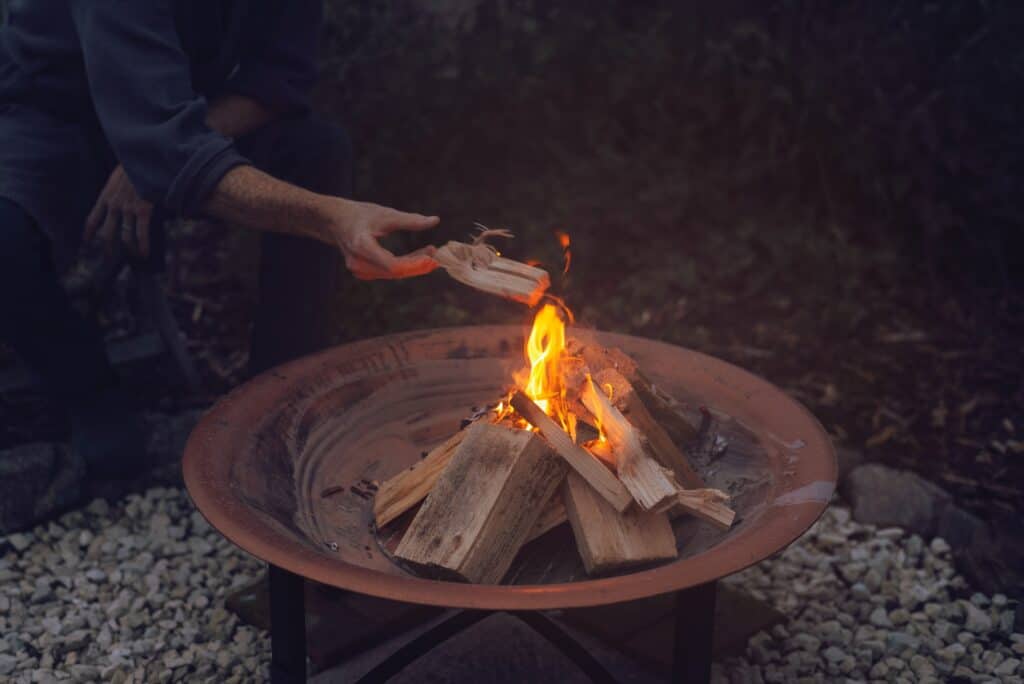 If you want to add a cozy element to your own backyard without breaking the bank, consider building a DIY fire pit. This is an easy and affordable project that can transform your space into a warm and inviting oasis.
Small Backyard Ideas
If you have a smaller backyard, there are still plenty of ways to make it look great. Utilize vertical space with wall planters or vertical gardens in the place of a garden bed and add small touches like twinkle lights or string art for an extra bit of charm.
Use Materials Available On The Market
Using materials available on the market is another great way to create a backyard makeover without spending a fortune. You can find items like pavers and stepping stones for much less than buying them from specialty stores, and these materials are just as durable and attractive.
Perfect Private Hideaway
Creating a private hideaway doesn't have to be expensive. Consider adding a privacy fence or trellis, and add in comfortable seating such as benches or hammocks for the perfect spot to relax.
Natural Stone Patio
If you're looking for an upscale look without the high price tag, consider installing a natural stone patio. This is an easy and inexpensive way to spruce up your backyard, and it requires very little maintenance.
Choose An Inexpensive Paving Material
If you want to install a paver patio or walkway, there are plenty of inexpensive options. Gravel is one of the most popular and affordable paving materials, and it's also easy to maintain. You can also opt for concrete pavers if you're looking for a more upscale look.
Cozy Backyard Ideas
Making your backyard more cozy doesn't have to be expensive. You can easily add outdoor lighting and seating to create an inviting atmosphere or plant some aromatic herbs for a relaxing ambiance.
Display A Collection
If you have a collection of items that you want to display in your backyard, consider building shelves or hanging them from the wall. This is an easy and affordable way to add some character and show off your favorite things.
Vertical Gardening Tips
Vertical gardening is a great way to add life and texture to your outdoors without taking up too much room. Utilize wall planters or hanging baskets for plants that need less sunlight, and create a living wall with succulents and air plants for something truly unique.
Affordable Backyard Pathway
If you're looking to spruce up your backyard with a pathway, there are plenty of affordable options. Consider using gravel, wood chips, or pebbles for an easy and inexpensive solution.
Adding A Water Feature
Adding a water feature to your backyard is another great way to make it look more inviting. There are plenty of affordable options available, from small tabletop fountains to full-size koi ponds.
A Place For A Patio Set
If you're looking for a place to put your patio set, consider building a pergola or pavilion in your backyard. This is an easy and affordable way to add some extra seating, and it will also give your outdoor space more character.
Adding String Lights Or Lanterns To Create Ambiance
String lights and lanterns are a great way to add ambiance to your yard without spending much money. They're also easy to install and require very little maintenance, so you can enjoy them for years to come.
Outdoor Kitchen
If you're looking for a more permanent outdoor area, consider installing an outdoor kitchen. This is an easy and affordable way to add some extra living space without taking up too much room.
DIY Backyard Accents
DIY backyard accents are an easy and budget-friendly way to spruce up your outdoor living area. Consider building a bird bath or feeding station, or add small touches like wind chimes or a flagstone walkway for something unique.
Choose A Simple Plant Palette
Simplicity is key when it comes to creating a backyard oasis. Choose a simple plant palette, such as just one or two plants per square foot, and stick with low-maintenance species. This will help keep your costs down while still giving you the look you want.
Invest Smartly
When it comes to backyard makeovers, it's important to invest smartly. Cheap materials may not last long while high-end items can be too expensive for most budgets. Try to find the middle ground and pick pieces that will both look good and stay within your budget.
Dining Space
Outdoor dining spaces can be great for entertaining guests or just enjoying some relaxation in the sun. To save money, look for furniture that is durable and easy to clean, and try to stick with a simple color palette.
Zen Garden
Creating a zen garden is another great way to utilize the entire space and transform your backyard into an oasis. Incorporate elements like rocks, sand, and water for a tranquil and calming atmosphere. With the gardening supplies available today the space is easily transformed.
Retaining Walls
Retaining walls are a great way to make your outdoor space more usable. Not only will it give you more privacy, but it can also add character and texture. They come in many different styles and materials, so you're sure to find one that fits your budget.
Dream Backyard on a Budget And Visual Appeal
Creating your dream backyard doesn't have to be expensive. With the right planning and budgeting, you can create an outdoor space that looks beautiful and is easy to maintain. Consider using inexpensive materials such as gravel or wood chips for pathways and incorporate elements like hammocks, string lights, and water features for a truly inviting atmosphere.
Final Thoughts
Cheap backyard makeover ideas are abundant and you don't have to spend a fortune to have an inviting outdoor space. With the right materials and some creative thinking, it's possible to create a beautiful oasis without breaking the bank. Good luck!